Manchester United are heading home after their taxing pre-season trip to China came to a shambolic end.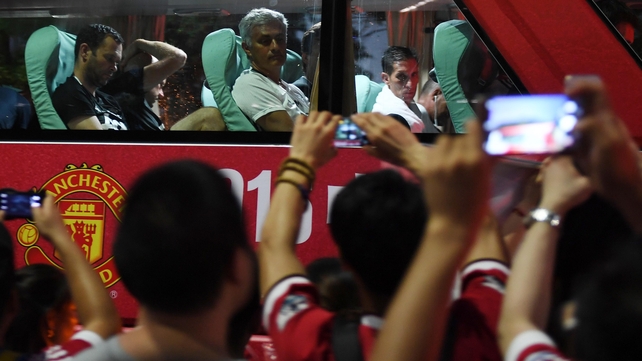 Bureaucracy, disorganisation and bad luck meant their money-spinning International Champions Cup involvement was far more of a hindrance than help to recently-appointed manager Jose Mourinho.
A two-hour delay at passport control upon landing in Shanghai on Wednesday got United off to a frustrating start, throwing their tight schedule, given their sponsor commitments, off kilter.
The heat and humidity made it more difficult for Mourinho to mould his new side in training and United were soundly beaten 4-1 at a half-empty Shanghai Stadium by a Borussia Dortmund side admittedly far more advanced in pre-season.
That section of the trip proved relatively straightforward compared to the second leg, though, with even the journey to Beijing proving troublesome.
One of United's two chartered planes was forced to make an unscheduled stop in Tianjin due to the bad weather, leading Memphis Depay to post a video saying they were "lost somewhere" in China.
Eating dinner at 1am in the morning was hardly ideal for the players, who at the last minute saw training switch from the Bird's Nest to the nearby Olympic Sports Centre on Sunday.
A clearly bemused Mourinho had to do his pre-match media activity outside as the tiny, sweltering press conference room was deemed unsuitable, with security staff having to hold back many autograph-hunting journalists before and afterwards.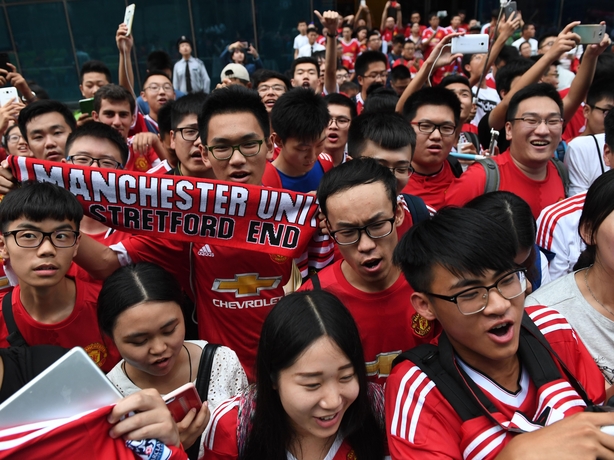 Training away from the Bird's Nest was intended to protect the pitch, which - despite an International Champions Cup source insisting it would be "fine" - Mourinho said was so bad that getting his players home in one piece was the main concern.
The United boss will be relieved to do just that when they board their plane home on Monday evening as the torrential rain over the last week, as well an issue regarding fungus, left the pitch in such a state that the friendly with City was cancelled on safety grounds
Executive vice-chairman Ed Woodward and managing director Richard Arnold were among the United contingent that on Monday met with a group of City representatives, such as sporting director Txiki Begiristain and Omar Berrada, the chief operations officer.
That meeting with the organisers, who received advice from the Sports Turf Research Institute, led to the collective decision to call off the match.
"We know our fans in China will, like the players and staff, be saddened by the cancellation of the match but I am sure they appreciate that the player safety has to be the top priority," Woodward said in a statement.
"I am sure we will return to the Bird's Nest in the future to give them the chance to see the team in action."
Whether Mourinho will be open to that after the farcical end to the tour is another matter entirely.