A meeting between the Taoiseach and British Prime Minister Theresa May has ended with Enda Kenny stating they have both agreed that there will be no return of a hard border.
Mr Kenny also said he had invited Ms May to visit Ireland when time allows.
Ms May said Brexit will not undermine the peace process in Northern Ireland as she met Mr Kenny at Downing Street to discuss the impact of last month's referendum.
On his arrival, Mr Kenny congratulated Ms May on becoming prime minister, adding that he hoped they could build on a strong relationship between the two countries.
He said he hoped that they would work closely at official, ministerial and prime ministerial level with Ms May saying she knows there was a close working relationship in the past and hopes to build on this.
Mr Kenny said while many obstacles lay ahead in the Brexit process, it was in Ireland's interests to see its neighbour prosper outside the EU.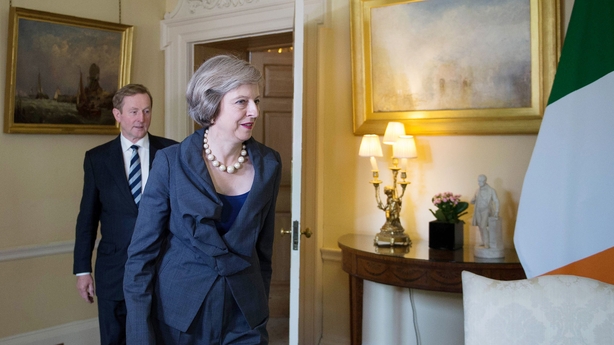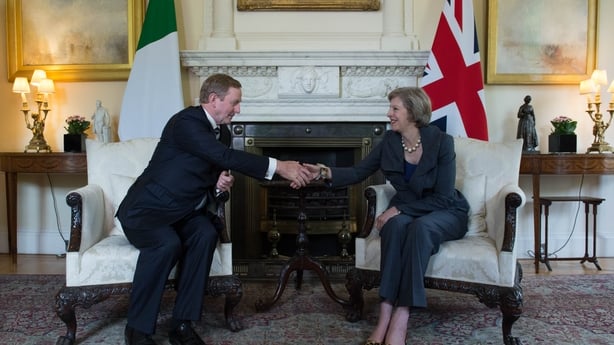 Ms May said there was a "strong will" to preserve free travel across the border between Northern Ireland and the Republic after Britain leaves the EU.
She suggested that this could involve a common approach to the use of data on passengers arriving from outside the British Isles.
Speaking alongside Mr Kenny in Downing Street, Ms May said they had agreed that Britain and Ireland must "take time" to find practical solutions to a number of "complex issues" arising from the UK's decision to leave the EU.
On the peace process, Ms May said: "It is in all our interests to work together to safeguard our national security and the outcome of the referendum will not undermine it.
"We are both fully committed to working together in support of the Northern Ireland Executive to build a better, stronger, safer future for the people of Northern Ireland.
"Indeed, it is vital that we keep up the momentum on tackling paramilitary groups and building a shared future.
"And today we have reaffirmed our commitment to establishing a new Independent Reporting Commission by the end of this year, which will support these efforts."
The two also agreed to engage in annual bilateral meetings.
On becoming prime minister, Ms May called her counterparts in Berlin, Paris and Dublin in that order.
Since then, both the Taoiseach and Ms May have separately held talks on the possible implications of Brexit with German Chancellor Angela Merkel and French President Francois Hollande.
Both leaders have also met the North's First Minister Arlene Foster and Deputy First Minister Martin McGuinness who were on separate sides of the EU debate.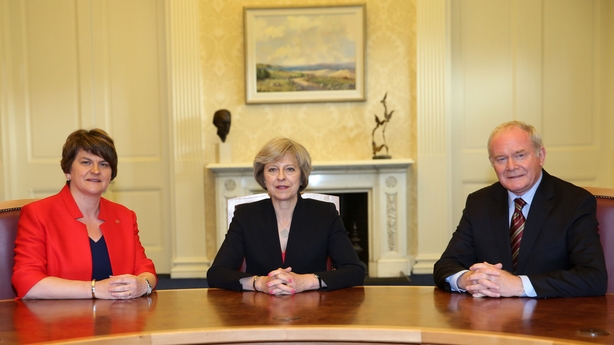 In Belfast yesterday, Ms May said nobody wanted a return to the borders of the past and she would seek to reach a deal with Brussels which was in the best interests of the whole of the UK.