Sam Allardyce said he has no doubt he's tough enough to deal with the challenges of the England manager's job, as he reflected on his journey from Limerick to one of the biggest international jobs in the game.
The 61-year-old began his managerial career with the Munster club, steering them to promotion the First Division in the 1991/'92 season.
Since then he's forged a reputation as a no-nonsense boss with a track record of over-achieving with smaller or unfashionable club.
Now, he's charged with leading his country back towards the top of the international game.
He replaces Roy Hodgson after the former manager quit following England's disastrous Euro 2016 campaign, where they were dumped out of the competition by Iceland.
"Bring it on, hey lads," Allardyce said after he was officially unveiled by the FA on Monday.
"Hopefully I'll be as successful as I have been at other clubs - starting at Limerick by the way!
"I have managed world class players...they make your life easier"
"I'm hardened over many, many years. You toughen yourself for whatever job you take. You take the good with the bad, otherwise you don't do it - don't bother.
"I am here because I want to be here, because I want the challenge, I'm here because I think I can make the team better and I think I'm tough enough to take it."
England failed to get out of the group at the World Cup in Brazil in 2014 and have not won a major competition since lifting the World Cup 50 years ago.
But Allardyce, who left Sunderland this week after keeping them in the Premier League last season, is not scared of the job.
"People see me as being able to turn a club around very quickly and I suppose that comes with taking West Ham up, saving Blackburn Rovers and now saving Sunderland. I consider myself to be much more than that but that is the sort of label I've been left with.
"I can turn things around pretty quickly and get amongst teams to try to create a successful journey and a successful journey starts with all of us pulling together.
"I have managed world class players, Fernando Hierro, Youri Djorkaeff , Jay-Jay Okocha, Gary Speed, Nicolas Anelka, Michael Owen.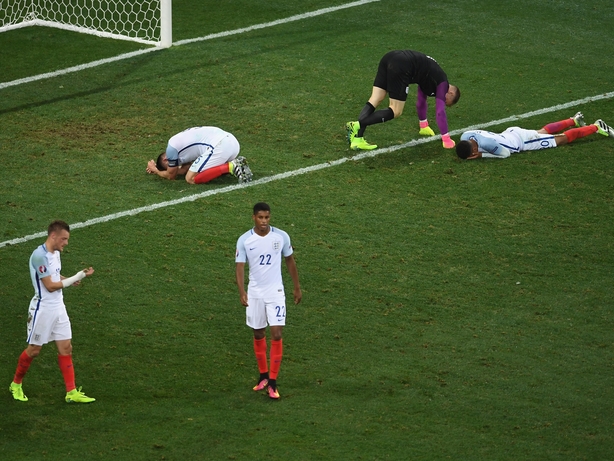 "The good thing about really talented players is they make your life easier. They know what you want and it takes you less time. Working with the England elite players is going to be exiting for me.
"When it comes to winning no trophies or cups, unfortunately as an English manager I never really got the chance to go right to the top of the Premier League. But look at what I've achieved over the years, like not being relegated, and they are big achievements, difficult to do.
"They don't hold the same category as winning the FA Cup, Capital One Cup or winning the league but it's very important today in the Premier League to secure a football club's financial status which is a difficult thing."
Allardyce, who has added his former Bolton assistant Sammy Lee to his coaching staff, was interviewed for the job in 2006 but lost out to Steve McClaren.
Since then he has managed Newcastle, Blackburn, West Ham and Sunderland and believes he is well equipped to take the England job.
He said: "I was good enough then. I don't know (why he did not get the job) perhaps it was political, I don't know. It's obviously different and much more streamlined with this development and site (St George's Park). It's much more forward thinking than it was in 2006.
"It was 10 years since I was last interviewed and to sit here is a huge thrill for me. I think I fit the chair, I hope I do.
"I think I've got the experience to challenge the England team and challenge myself. Managing five Premier League teams has given me huge experience."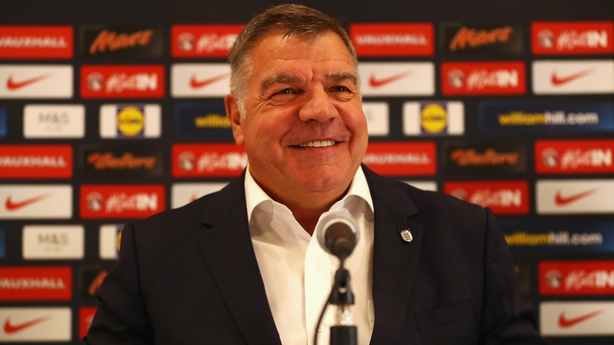 Allardyce also refused to be drawn on Wayne Rooney's future as England captain, saying it was too early to reveal his choice ahead of the World Cup qualifying campaign.
"It's far too early to make any predictions," he said. "I'm going to leave that until we meet all the players and get all the coaching staff together and plan for the internationals in September. It's my first day in, I'm getting my feet under the table and meeting everyone."
Allardyce has been labelled with playing direct football during his career, a tag he rejects, but said England players must adapt to playing the styles he wants to ensure they are successful.
"I expect the players to be very flexible and adaptable. I don't expect a player at this level to only want to play one position and one system," he said.
"It may be the same system but tinkered with slightly to suit the opposition so we can win the game.
"Style of play has always been a tag which I can't shake but at Sunderland I played with Jermain Defoe down the middle on his own at 5ft 10in.
"We were told Jermain was a player who could not play up front on his own, so what does he do? Play up front on his own all season, scoring 15 goals in the Premier League.
"No matter what people tell me it doesn't stop me from trying to create an opportunity."
Allardyce also said it was time players delivered on the international stage.
He added: "We have got to say it's not potential any more, it has to be reality now. Stand up and be counted, these young players have had a lot of experience. Even though some of that experience has been pretty bitter it can be a great help to make sure they don't feel like that again."