Explosion at Brussels criminology institute, no casualties
Monday 29 August 2016 10.42
Five people have been arrested after a fire at Belgium's National Institute of Criminology in Brussels caused an explosion.
No one was injured in the incident a Brussels prosecutor has said.
Earlier media reports suggested the blaze had been caused by a terrorist bomb attack on the building.
However, prosecutor Ine van Wymersch said there were no immediate indications that the fire at the institute, which was empty at the time, was a militant attack although nothing had been ruled out.
"It was arson, deliberate arson at the laboratory of the federal police," she said. "With a fire you get explosions, but it's not that explosives were thrown inside or installed."
"It is a path we are looking down," she said, referring to the possibility of militant involvement. "But certainly not the first one we are thinking about.
"We are thinking more of deliberate arson by organised crime. We have no indications that it was terrorism," she said.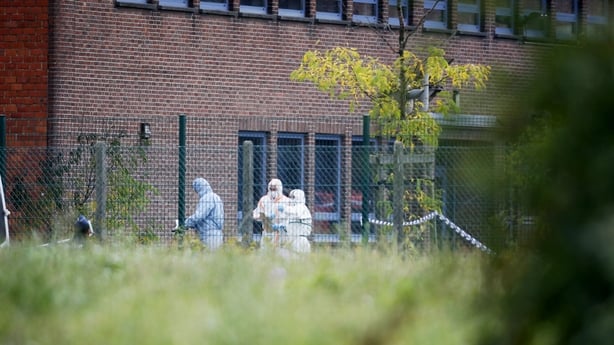 The institute is linked to the Belgian ministry of justice and carries out forensic investigations in criminal cases, according to its website.
The attack was carried out by more than one person, Ms Van Wymersch said. Two people had been detained, although they were not necessarily the perpetrators.
Belgian broadcaster RTL said that a car rammed through barriers at the centre at about 3am local time.
A fire service spokesman said there were about 30 firefighters were at the scene.
"The explosion was extremely powerful," he said. "Windows of the lab were blown out dozens of metres away."
As for the cause of the blast he said "it was probably not accidental".
The explosion occurred with Belgium on high alert after suicide bombers struck Brussels airport and a metro station near the European Union headquarters on 22 March, killing 32 people.